LADA-LIST Ltd. is the largest manufacturer of plastic sheet in Russia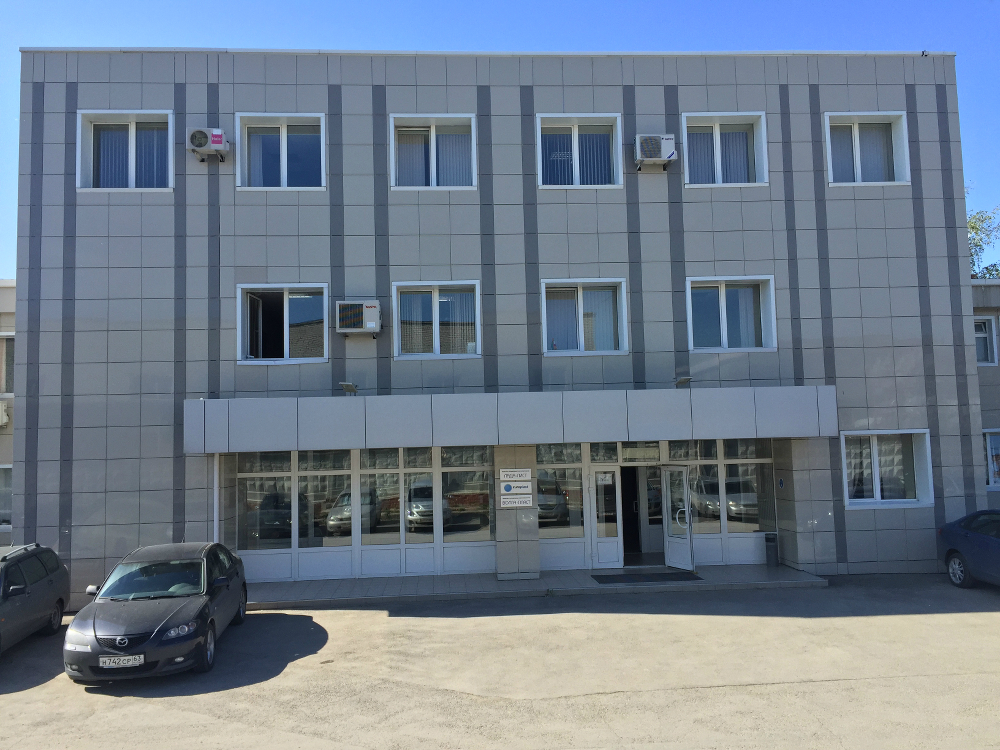 LADA-LIST produces and sells high-quality plastic sheet ZUROPLAST in Russia and in the CIS countries. We have been operating for more than 20 years and have been using modern lines, such as KAUFMAN, KUHNE (for two-layer sheets) and BANDERA (for three-layer sheets).
LADA-LIST Ltd. was the first Eastern Europe company to become a member of the EPDA (European Plastics Distributors Association) and IAPD (International Association of Plastics Distribution).
OUR PRODUCTS
Our company is glad to inform you that we have launched the additional lines for the production of polyolefins with total capacity of over 3500 t/year. The launch of this line will allow supplying high-quality products to our customers even more quickly.
OUR PRODUCTION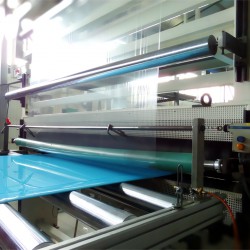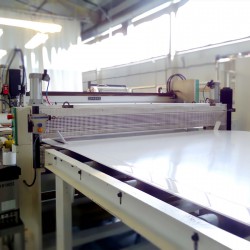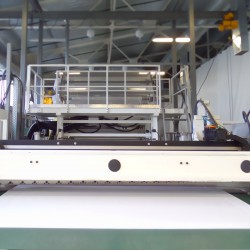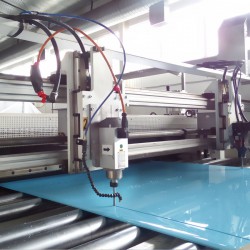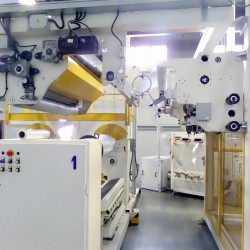 In the manufacture of ZUROPLAST sheet plastics raw materials of the following companies are used:




and other leading manufacturers. Our products are manufactured on modern lines, such as KAUFMAN, KUHNE (for two-layer sheets) and BANDERA (for three-layer sheets). Ready plastic is tested for compliance with the requirements of the Russian and European standards and regulations.
WHY SHOULD YOU CHOOSE US?
LADA-LIST Ltd. is certified by the international certification body of TÜV Thüringen (Germany) on compliance with the requirements of standard ISO 9001:2015
Russia's largest extrusion park of equipment manufactured in Europe.
Volume of production is up to 3000 tons per month.
Different kinds of materials with different types of surfaces: glossy, matte, smooth, several types of stamping.
The thickness of manufactured products is from 0.12 up to 40 mm.
Our equipment allows us to manufacture products in increments of 0.05 mm thick.
20 years on the market.
OUR PARTNERS

Stroitelnye Tehnologii Ltd.
LG
Bayer
SAMSUNG
STYROLUTION
ITP
RESINEX
ALBIS
AKREMA
Bischof+Klein
Clariant
NIZHNEKAMSKNEFTEHIM
BARS — 2

THE KEY CONSUMERS OF OUR PRODUCTS

AVTOVAZ
KAMAZ
PAZ
LiAZ
GAZ
MAZ
UAZ
BOSCH
ARISTON
GC Autocomponent
GC RusTEK
Chelyabinsk Tractor Plant Engineering Machines
CUSTOMER FEEDBACKS
GENERAL DIRECTOR OF UNICOM LTD. A. V. SOLODOVNIKOV

Dear Zurab Muharbegovich!
With this letter, Unicom Ltd. expresses its sincere gratitude to you and the whole team of VOLGA-PlAST Ltd. for your professionalism, which manifests itself in the high quality of the delivered products and the prompt fulfillment of orders for our company. All the conditions, agreed between our parties on manufacturing and supplying PET sheets of different sizes, were met perfectly. Your employees always meet halfway when a customer needs to make changes about product requirements, terms of delivery and payment. We hope that in the future we can count on VOLGA-PlAST Ltd. as on a reliable, highly professional business partner.

MANAGING DIRECTOR OF PC AUTOCOMPONENT IN SYZRAN, E. V. KUZNETSOV

PC Avtokomponent Syzran informs that for the entire period of cooperation from 2014 to 2015 your company has proved to be a responsible and professional business partner with qualified team which operatively and qualitatively carries out interaction concerning their contractual obligations.
We look forward to continuing mutually beneficial and long-term cooperation in the following year 2016.

DIRECTOR OF RIDER-PRO, R. I. BILOKIZ

DIRECTOR OF RIDER-PRO, R. I. BILOKIZ
Private enterprise RIDER-PRO thanks LADA-LIST Ltd. for fast delivery.
Your company has proved itself to be a reliable supplier, which carries out the shipment of the products on time. Supplied products are of high quality. Documents connected with the supplying are prepared promptly and efficiently.
In addition, LADA-LIST Ltd. provides our enterprise informational support, offering consultations on all of its products.
We express special gratitude for the delivery of products to our company on February 23, 2016 and personally to your employees — to Shelygin Andrey for assistance during products loading and to Olga Pshalgovskaya for prompt processing of documents at the Russian customs.
Thank you for your cooperation and quick response to the declared volumes of products.
We wish the management and all the team a successful development, reaching new heights in production and business. We believe our business relationships will continue to develop and hope to continue mutually beneficial long-term cooperation!
Recognition of LADA-LIST Ltd. by domestic consumers is confirmed by Russian awards for the product quality: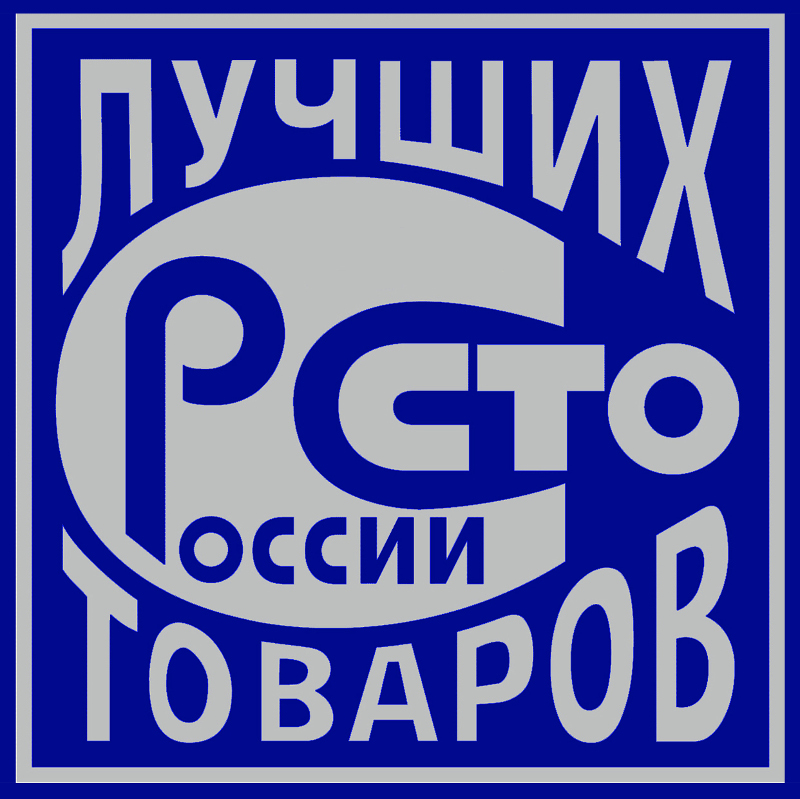 2003 — certificate «100 best products in Russia» of I degree (ABS and polystyrene);
2004 — certificate «100 best products in Russia» (ABS/PMMA and polystyrene);
2006 — certificate «100 best products in Russia» (ABS/PMMA, the title of Laureate);
2008 — Wikipedia Certificate «100 best products in Russia» (sheets with a soft surface made of a copolymer of acrylonitrile-butadiene-styrene ABS and thermoplastic polyurethane TPU, got a citation from the Ministry of industry, energy and technology of Samara region).
TO BUY A PLASTIC SHEET, GET INFORMATION ABOUT CURRENT PRICES,
GET A CONSULTATION ON ASSORTMENT AND ASK QUESTIONS,
GIVE US A CALL
Moscow:
+7 (499)
141-51-51
+7 (495)
788-77-76
Togliatti:
+7 (8482)
69-10-20
+7 (8482)
69-10-30
+7 (8482)
69-10-31
OR
LEAVE AN APPLICATION AND WE WILL CONTACT YOU
YOU CAN ALSO PLACE YOUR ORDER,
BY FILLING AN ONLINE ORDER FORM ON OUR WEBSITE.